Stunning B&D Panelift Icon garage door
If you are in the market for a stunning looking sectional garage door, with premium features and extensive design and colour options, we recommend you take a close look at the latest B&D Panelift Icon garage door.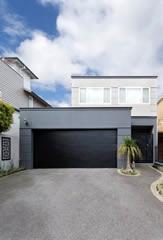 The Panelift Icon sectional door comes with a 5+2 year warranty and premium features including stainless steel cables, lower headroom clearance, a twin Smooth-Track nylon wheel system for even smoother and quieter operation, glass filled polypropylene curved tracks, unique bracketing to enable plasterwork to to be closely fitted for a sleek internal garage appearance.
But, as most of us want a garage door that not only performs perfectly, but looks impressive – perhaps the most exciting features are those seen from the outside of the home, including:
a LUXE Design colour range, that subtly changes appearance as lighting conditions alter throughout the day
Knotwood colour and finish options, for the look of real timber in a steel door
a range of design profiles to complement your home from the modern, smooth Nullarbor profile to the traditional Grange profile
optional Woodgrain or smooth look finishes
Weatherseal protection fitted to ALL SIDES – top, bottom and both sides
Optional window panels allowing extra light into the garage space
Optional Insul-Shield insulation to limit dust, noise and insects from entering the garage space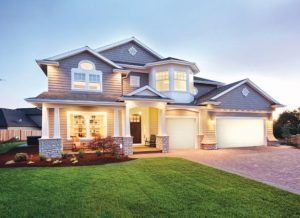 When you are ready to take a closer look at the B&D Panelift Icon door, we would be delighted to show you our working models and extensive colour range on display at our Kunda Park showroom, open 8am-5pm weekdays.
See you soon!