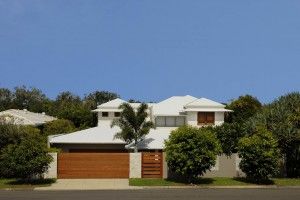 Something that we notice creates quite a bit of customer confusion is whether they should install a swing electric gate, or a sliding electric gate.
Generally we will recommend one or the other depending on the space allowances in your driveway; is it going to be possible to have the gates swing inwards or outwards, or slide fully to one side? Another consideration is the size of the span you have…..a wider area is generally more suited to a sliding electric gate. If both options are possible in your situation then it comes down to personal preference and your desired price point; generally speaking swing electric gates are most expensive as they require the operating mechanisms to be on both sides rather than only one.
At East Coast Garage Doors and Gates we offer a range of gate styles as wide as your imagination made from materials including timber and powder coated aluminium, with inserts of other materials possible such as Perspex, Vitrabond, K-panel or Colorbond. View Our Photo Gallery For Inspiration

Here's a quick overview of the differences between Swing and Sliding Electric Gates for your easy reference;
Swing Gates
Swing Electric Gates can be designed to swing in or out depending on which is most suitable for your home.
They are a great option if your property frontage does not suit a sliding electric gate scenario.(ie not enough width at the side for the gate to retract back into)
Generally have two inter-connected remote controlled operators, with one fitted to each of the electric gates, ensuring smooth and even opening operation.
This double remote control operation does make them a bit more expensive than an automatic sliding gate
Sliding Gates
Sliding electric gates are very neat and economical of space.
Will slide back in one direction, and have the remote control operator generally fitted discreetly to one side of the thoroughfare.
Suit a multitude of applications and are often used to span across larger opening widths.
Should there not be enough room for the electric gate to retract back in only one direction, Bi-Slider electric gates can be used which retract back in both directions.
Our qualified sales consultants are available to come to your home in Brisbane, Noosa or the Sunshine Coast for a complimentary design assessment where you can discuss which electric gate options whether swing gates or a sliding gate, will best compliment the design of your home and suit your families requirements. Please Contact Us to Book