Need to Replace Your Garage Remote?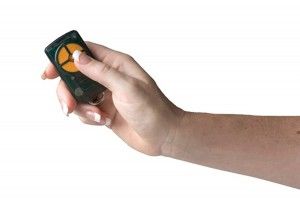 East Coast Garage Doors have a vast range of remotes and door opener handsets including some that are compatible with older style remotes that are no longer produced
Like everything else the technology for automatic garage door and gate openers is changing and improving all the time, which means that there is quite a mind boggling array of older remotes around that our customers are now needing to replace, whether they have been lost or simply are in need of repair…….the bad news is that some of them are no longer available (though we can still source a significant number of quite old models) but the good news is that there are now a number of alternate models that are compatible with some older automatic operator motors.
Of course you may want to take this opportunity to update your operator & gain the advantages of convenience & security that the latest technology offers; such as multiple coding systems to stop jamming, and "securacode" transmitters that produce a new code at random every time…….
Another alternative is to just upgrade your handsets to our latest model to operate your door opener via a standalone receiver board.
If you aren't sure what the best option is for you we are here to help, and our knowledgeable East Coast Garage Doors & Gates team are only a phone call away on 07 5476 9227, so if you live in Brisbane or the Sunshine Coast are looking for a new garage door opener please call us today!