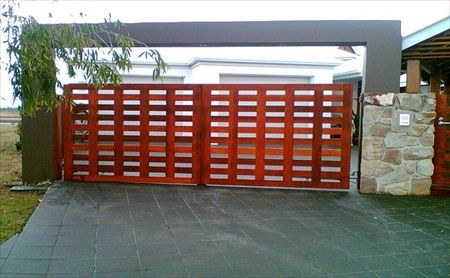 If you like your home to be individually designed, reflect your taste and make an impact, rather then look like every other house in the street, then you are probably seeking fencing and matching electric gates which are custom designed and unique…..
At East Coast Garage Doors we pride ourselves on being able to create automatic gates and matching fence infill panels to meet the most exacting standards of discerning clients, and our portfolio reflects the incredible range of designs we have manufactured over the years.
We have the expertise to deliver a wide range of styles in Timber and Aluminium, which can combine inserts of other materials such as Perspex, Vitrabond, K-panel or Colorbond if you desire……….. If you'd like some inspiration view more selections from our Photo Gallery
We pride ourselves on providing you with outstanding quality and service from design to delivery and installation, for electric driveway gates, entry gates and matching garage doors, so please Contact Our Team Today to book your Free Design Consult!