B&D Insul-Shield Garage Door Insulation – Special Offer
East Coast Garage Doors and Gates are delighted to announce an amazing Special Offer of 40% off Insul-Shield garage door insulation, available with any premium B&D Panelift Icon door ordered before 30 July 2020 (with your signed quote acceptance returned together with your deposit payment).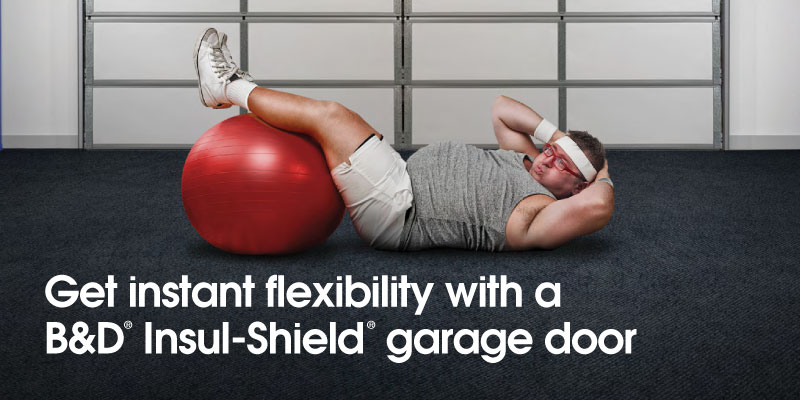 B&D Insul-Shield is a premium door insulation product, installed as part of the manufacturing process – so there is nothing more required after your stunning new garage door is installed.
More and more, we are seeing people look to their garage as an additional space, or room within the home. 
Whether it's being used as a man cave, a kids-zone, a home office or even a gym, Insul-Shield is a fabulous way to help control climate, reduce noise levels, and let's face it – improve the overall look of your internal garage space.
Benefits of B&D Insul-Shield include:
reduce road noise inside your garage
keep garage space warmer in winter, and cooler in summer
improve the visual appearance from inside your garage space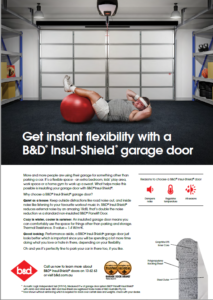 To learn more, click the brochure image above, or download the full B&D Insul-Shield brochure here: B&D Insul-Shield Garage Door Insulation
Phone us today to arrange a free measure and quote from our friendly Sales team – and hear more about our range of B&D garage doors and accessories including Insul-Shield.
We Design, Install, Maintain!