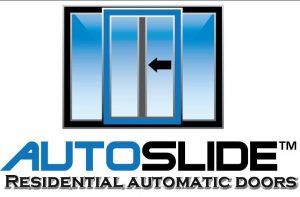 We now have Autoslide motors to automate glass or screen sliding doors in residential properties!  At the push of a button, doors will slide open and automatically close behind you.
You can even add on the optional infra-red sensor, so the door will slide open automatically as soon as you move near the door!
Benefits include reducing air-conditioning costs, keeping insects out of the home, and providing easy access for elderly, children, disabled persons, people carrying items through the doorway  – even your pets will love it!
Contact our Customer Service Team at East Coast Garage Doors and Gates to learn more about our newest product being installed in homes across the Sunshine Coast and Brisbane today.  Phone (07) 5476 9227.