At East Coast Garage Doors and Gates we are proud of the beautiful range of Automatic Gates that we design, manufacture and install. After more than 20 years as a successful family business we are still passionate about creating "entrances that you'll love to come home to!"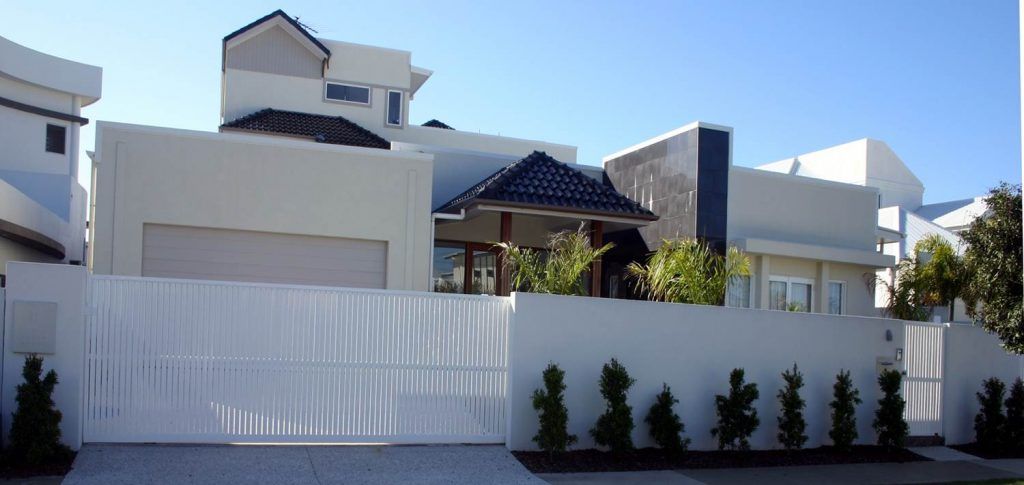 Here are our top 7 reasons why you'll be very happy that you deciding to install an automatic gate for your home –
1) Stunning complement to your exterior home design; as  you will see from the photo above our gates provide a beautiful finishing touch
2) Security; peace of mind for your family, no sales people turning up at your front door, you can relax knowing that your home is secure.We also recommend installing one of our Video Intercoms for their added security features.
3) Privacy; closing off your driveway adds so much more private space to your home
4) Safety; if you have pets or small children you can relax knowing that the are safely inside your grounds and their is no chance of them getting out onto the street when your back is turned
5) Easily controlled access; for any number of people that you can change at any time….with a keyless entry keypad you can give a code to a visiting tradesman for instance and then change it that evening, or let the whole family come and go without needing gate openers.
6)Provides great street appeal; if you'd like to be the proud owner of the best home in the best street then you can trust our extensive experience and design expertise….. See more of our electric gates in our Photo Gallery
7) Enhance your homes value; for all of the reasons above, it adds real value to your homes' sale price should you ever wish to move.
Contact one of our team at East Coast Garage Doors and Gates today on 5476 9227 for more information, or to book your free no obligation design consultation